Forecast: Mainly dry holiday weekend
Memorial Day weekend looks beautiful and problem free for much of Southwest Florida.
The only exception to that will be across the interior, where occasional pop-up showers will be possible each afternoon starting Friday. Otherwise, the sea-breeze will keep coastal spots dry through the holiday with high temperatures topping out near 90. Humidity will gradually make a return, becoming more noticeable into next week.
Speaking of next week, models are now in good agreement that a rainy season pattern should set up, as early as Monday. A moderate east wind next week will usher in more humidity, providing fuel for daily storms. The wind will be weak enough to allow for sea-breeze development, but strong enough to keep storm opportunities at the coast. This rain will hopefully curb the growing rain deficit across the area for the start of June.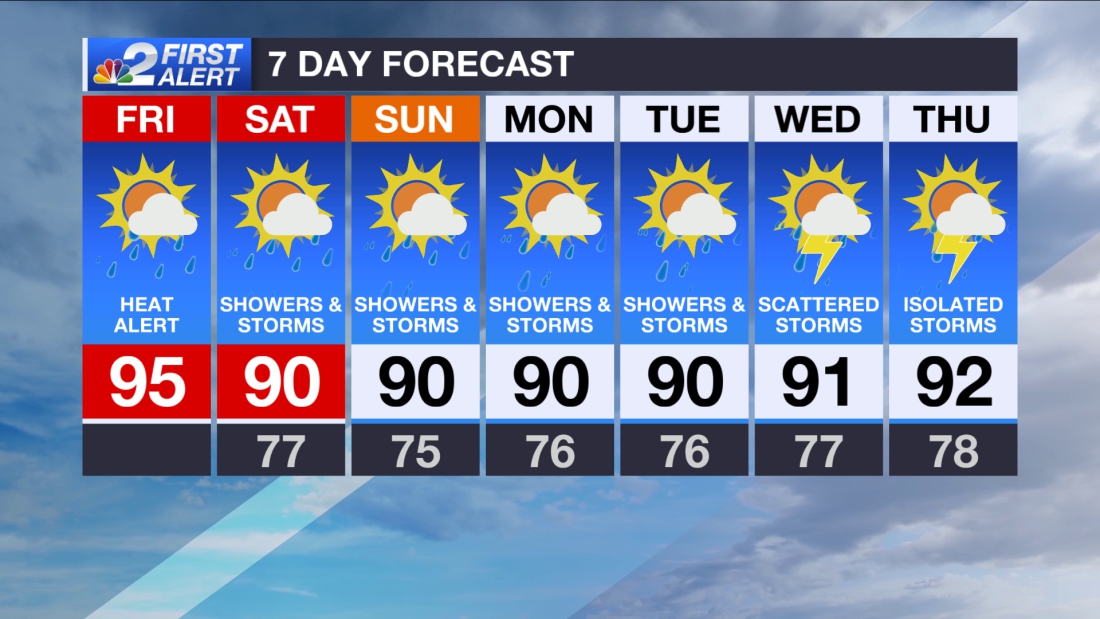 The post Forecast: Mainly dry holiday weekend appeared first on NBC2 News.
NBC2 (WBBH-TV)
#mortgagenaples, #naplesmortgage, #naplesnews, *Top News, Forecast, Local, News, Weather