Forecast: Hot & dry start to the week
A brief break from the typical rainy season pattern is ahead for the start of the week.
A strong bubble of high pressure is expected to move over the peninsula from the Bahamas Monday, keeping rain chances near zero for much of the area.  If anything were to develop, it would likely be a light shower, not a storm.  Vertical development will be limited in this regime due to dry air aloft and strong sinking motions in the atmosphere.  Additionally, temperatures will soar into the mid 90s, marking the hottest day of the year for some spots.
By midweek, this high will shift towards the west, allowing more humidity to work into the mid-levels.  As a result, afternoon storm chances will gradually return with highs settling back to more typical values in the low 90s.  A return to the widespread shower and storms chances doesn't look likely to return until the end of the week.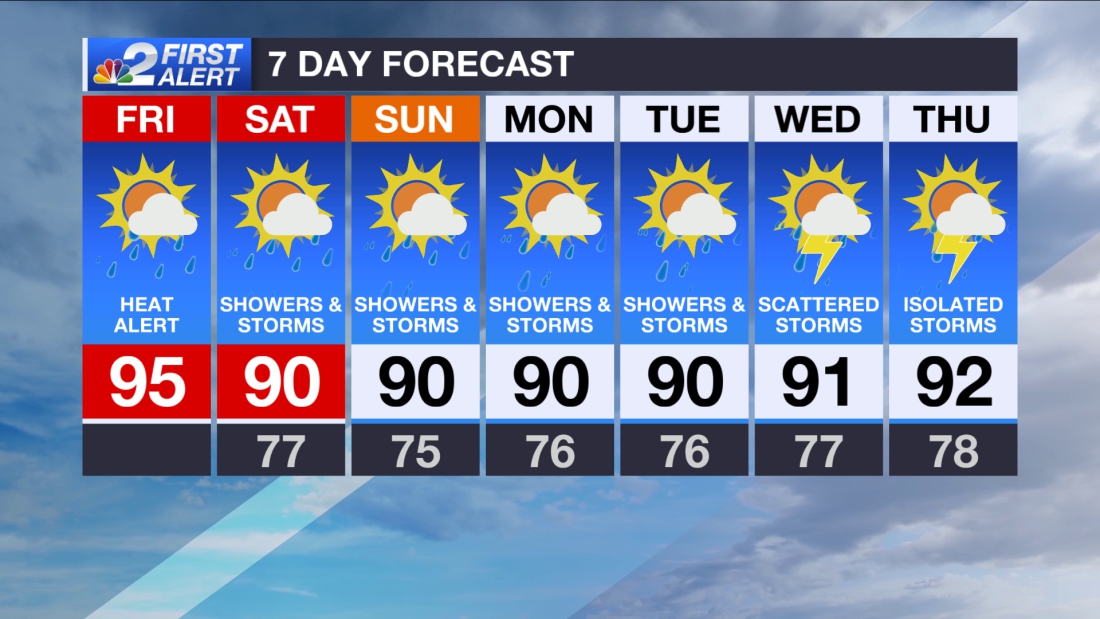 The post Forecast: Hot & dry start to the week appeared first on NBC2 News.
NBC2 (WBBH-TV)
#mortgagenaples, #naplesmortgage, #naplesnews, *Top News, Forecast, Local, News, Weather